In my last blog, I made what I consider to be a clear statement of what can be done and what will happen if we do not do something. We need to face reality and meet it head on.
The first thought that comes to my mind is that we will need one world-wide database that will be populated with unique Geographic User Building Blocs (GUBBS). Initially, the thought is to make the concept work within the existing North American Numbering Plan Area (NANPA) and if successful expand the idea to the rest of the world.
GUBBs were supposed to be small non-overlapping areas and I still think that this makes sense. However, the thought that an individual GUBB could be defined as a six (6) digit value.
A new telecom network structure built around Portability Outside the Rate Center (PORC) and the division of the North American Numbering Plan Areas (NANPAs) into small, non-overlapping geographic blocks called Geographic Unit Building Blocks (GUBBs) may become a reality.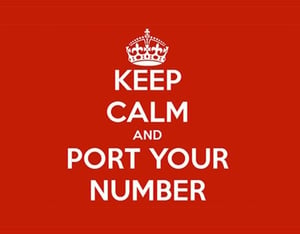 In practice, the GUBB value may need to be expanded to a five (5) digit US Postal Zip Code plus a five (5) digit carrier identification code to be assigned and maintained by a national organization such as iconnectiv, Neustar or some other authorized agency. All such assignments would be captured and maintained in database format and be available for real-time routing such as what is now in place for Local Number Portability as well as be the source for delta and bulk data downloads for information about the origination and destination of individual calls to drive billing and operations support applications.
There would need to be a capability to record a GUBB value as the equivalent of a Jurisdictional Information Parameter (JIP) to indicate where an individual call entered the network and a GUBB value as the equivalent of Location Routing Number (LRN) to indicate where the individual call was routed and terminated.
This would enable the use of any ten (10) digit telecom number assignment to be used any place in the United States. Any call carrying a ten (10) digit telephone number in the calling party number or called party number field could then could be pegged to a specific geography and a carrier for whatever settlement, billing and reporting process that is now in place or is to be put in place in the future.
The intent would be to create and maintain one central database that could be accessed in exactly the same manner as is true for the NPAC LRN database used today to direct calls to an alternate number instead of the one pulsed/dialed by a caller.
While it would be possible to breakdown the database into smaller subparts based on US Postal Codes, to do so might be self-limiting in that the advantage of this approach is that any Calling Party Number or Called Party Number could appear in CDRs recorded any place in the United States without causing the many issues that plague telecom service providers and Interexchange Carriers (IXCs) today.
All of this is possible today because of the many advances made in technology that permit real-time signaling utilizing massive data stores such as new Master GUBB database as well as the associated increases in data processing power and storage capabilities of cloud services made available by vendors such as Amazon Web Services (AWS) and Google Cloud Platform.
As a result, there is a plausible path forward employing the methodology that I have described to deal economically and efficiently with the obstacles to PORC that are in the way of making National Number Portability a reality in the very near future.
The concept even has application on the much wider world stage but this would entail efforts that are well beyond the scope of PORC as it has been defined to-date.